Latest Technology
Digital x-rays
Our sophisticated in-house digital x-ray machine allows for a quick diagnosis.  With only 10% of the radiation of conventional x-rays, our machine allows images to be viewed almost instantaneously on an overhead monitor, providing efficient service for you.
Intra-oral camera
Our tiny intraoral digital camera helps us easily and comfortably inspect your mouth, and also lets you see what your dentist sees.  The intraoral camera lets your dentist diagnose fractures the naked eye would never have seen.
Latest Dental Chairs
Penshurst Dental's stylish and contemporary dental chairs offer our patients the best in modern comfort.
Latest Sterilisation for our patients' safety
To ensure optimum dental hygiene, all our instruments are hand scrubbed, ultrasonically cleansed and steamed in a high technology 134b steriliser to meet all hygiene compliances and guidelines.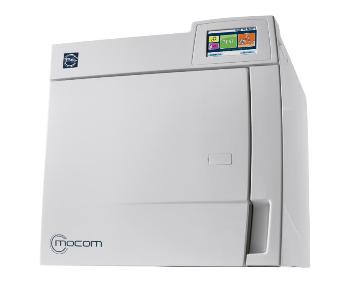 Penthrox/Sedation
Penthrox is a safe, quick and efficient relaxant for very nervous patients.  Inhaled through a special device, Penthrox makes you feel much more relaxed and helps make your dental experience far less stressful. This can be arranged by request and mild oral sedatives are also available. However with modern ultra gentle techniques both options are rarely required.
Entertainment- the best view in the house
Watch television on our overchair HD ceiling TV or relax with our simulated tropical fish tank during your visit. You are welcome to bring your own DVDs to watch during longer treatment sessions.